New cutting edge tennis academy in Stockholm
During the autumn of 2015, a cutting edge academy will be launched in Stockholm. The academy will educate a new generation of elite tennis players and engage international coaches to run the activities. A partnership has already commenced with Patrick Mouratoglou and his tennis academy in the French Riviera.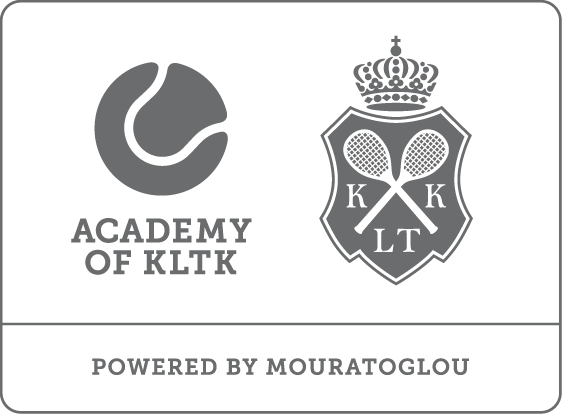 The academy in Stockholm is open for Swedish tennis players from all over the country. To make it easier for players outside Stockholm to train at the academy, a campus with 16 beds will be established in Kungl. Tennishallen (the Royal Tennis Hall).
– This is a dream come true, says KLTK's Head of Sports, Rickard Billing. For many years we have been trying to build this project and suddenly all pieces fall into place.
– Sweden is no longer a world leader in tennis and KLTK wants to be one of the organisations that changes that. Therefore, we will aim for the stars and start an academy in Kungl. Tennishallen, Rickard Billing concludes.
Patrick Mouratoglou is one of the best tennis coaches in the world and has run his academy outside Paris since 1996, before moving to the French Riviera in 2014. Mouratoglou has been coaching Serena Williams since 2012 and greatly contributed in helping her reclaim the tennis throne. During their time together, Williams has won seven Grand Slams and an Olympic gold medal. Before 2012, Patrick Mouratoglou worked with Marcos Baghdatis, Jérémy Chardy and Grigor Dimitrov to name a few.
– We are very protective of our reputation and brand, and have never worked with partners like this before, but when I got the opportunity to see KLTK's plans, we decided to make an exception, says Patrick Mouratoglou. Being a part of this ambitious project in one of the most successful nations in the history of tennis will be fun and exciting.
The operation has a budget of just over € 540 000 annually and is funded by a number of generous donors and by KLTK (the Royal Tennis Club of Stockholm).
For more information:
Rickard Billing, sports manager, KLTK 0735-110 572
 KLTK is one of Europe's leading tennis clubs with over 1,750 members. The club owns The Royal Tennis Hall where the ATP tournament, If Stockholm Open, is played. KLTK is also the organizer of one of Europe's top junior tournaments – Kungens Kanna & Drottningens Pris.