Academy of KLTK to Mouratoglou
To start our partnership we took a group of potential players of the Academy to spend a week at Mouratoglou Tennis Academy in French Riviera. The main reason was to meet all the staff and make plans for 2016 and beyond and why not use the period to get better in tennis at the same time?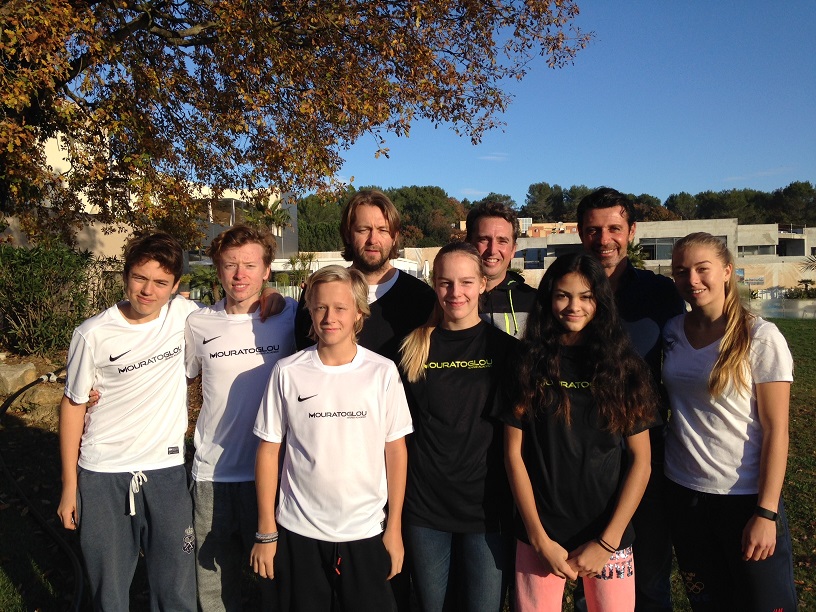 For this trip we invited Lisa Zaar, Anton Örnberg, Leo Borg, Anna Leijon, Jessica Mridha and Sven-Filip Låftman. Head coach Andrej Tonejc and director of sports Rickard Billing went along to observe and have meetings and plan the future.
-We got to meet everybody involved in our partnership and aslo an insigt on the great construction whos taking place at the academy which will be ready to re-launch in the summer of 2016. Its truly amazing what they are doing here and this will be such added value for our players.
-Our players got very well taken care of in all areas and they enjoyed it as much as us. The players in our program will spend some time here in the future it is a great feeling of being able to be a part of this. We could all sense that they really want to help us and making a difference for Swedish tennis commnets Rickard Billing