Academyplayers with federation to Florida ITF:s
National coach Pontus Norberg just made the trip back from Nottingham before he had to get on the next flight to Florida for 2 new ITF-tournaments with 4 players.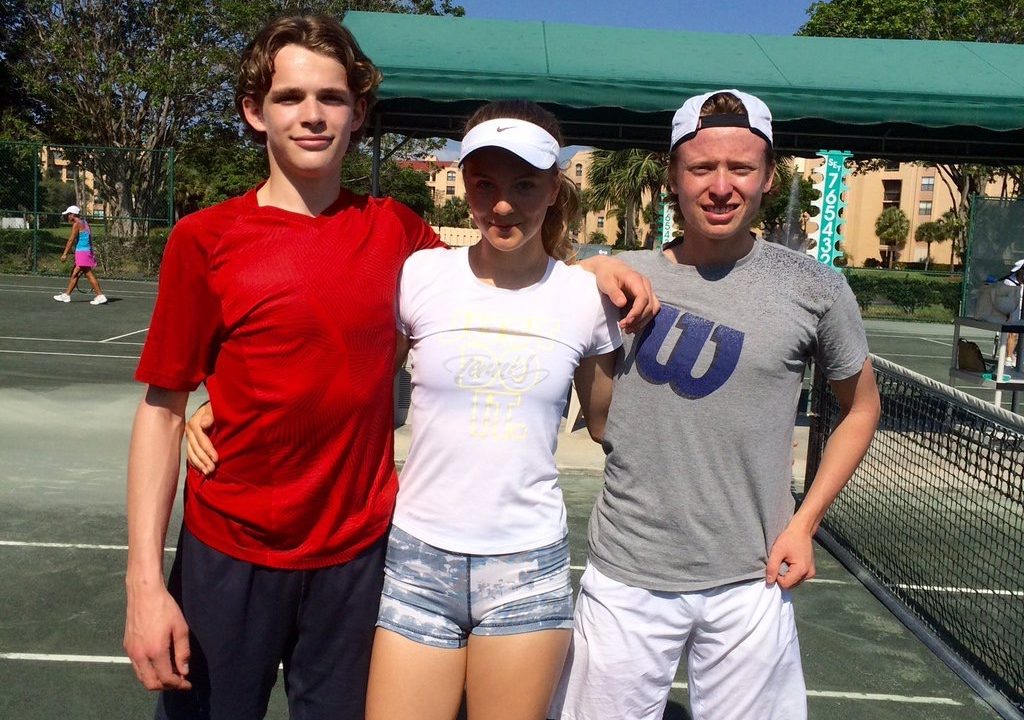 It was not completely the same group of players this time but still, 3 academy players was selected. Alexandra Viktorovitch, Anton Örnberg and Erik Grevelius along with fourth player Sydney Berlin was the team for the trip to Florida, USA. Once again it proved to be tough for the swedish juniors to really make an impact but at the same time a great experience and motivation for the future.