Alexandra victorious again!!
Alexandra made it back to back titles in Kuwait after some great tennis when it mattered most. Alex also won the doubles titles with academypartner Lisa Zaar which means she won 3 out of possible 4 titles on this trip.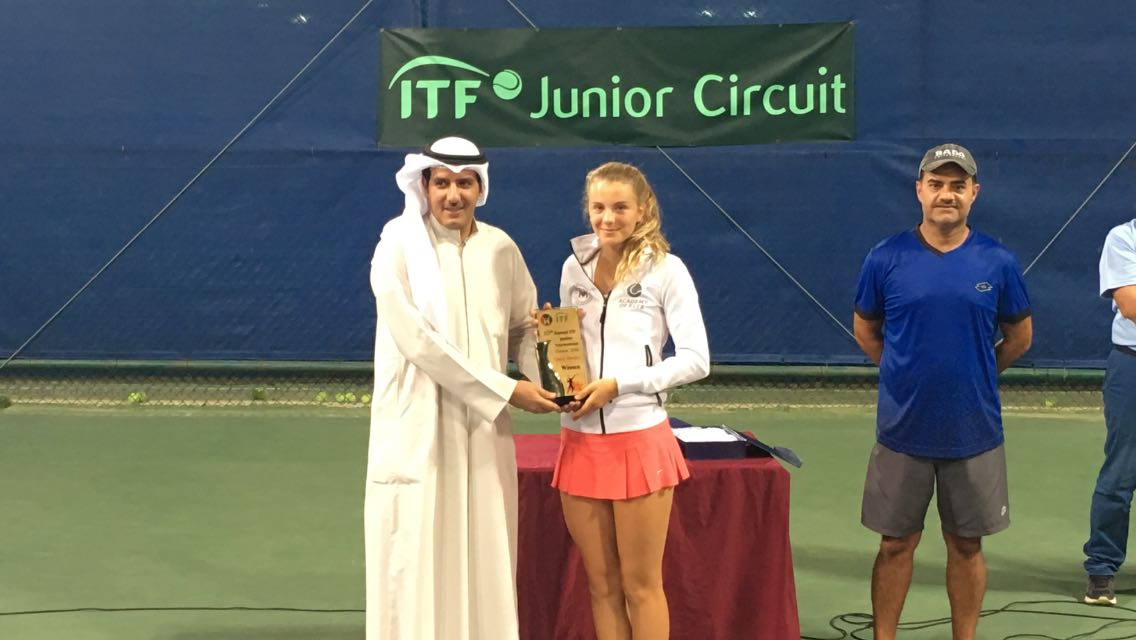 We knew that Alex was in great shape and one of the favourites in these 2 tournaments. But everybody wants to win and fights hard and Alex did really well here in winning her 3 first ITF-titles of her career, all on the same trip which is very impressive says coach Daniel Hammar.
I also want to highlight the strong display from Lisa. She has had a tough period of more than 1 year now but even if not fully recovered, she came here and fought hard and picked up a win in singles and made 1 semifinal in doubles and then doubles champion this week! She will be greatly motivated to get back to 100% and made a real challenge for 2017.