First ITF-title for Academy of KLTK
This ITF trip went to Stavanger, Norway for Arctic ITF Open.
Johan Garpered and partner Erik Grevelius won the doubles title and the first silverware for Academy of KLTK was secured in just our second trip and third ITF tournament..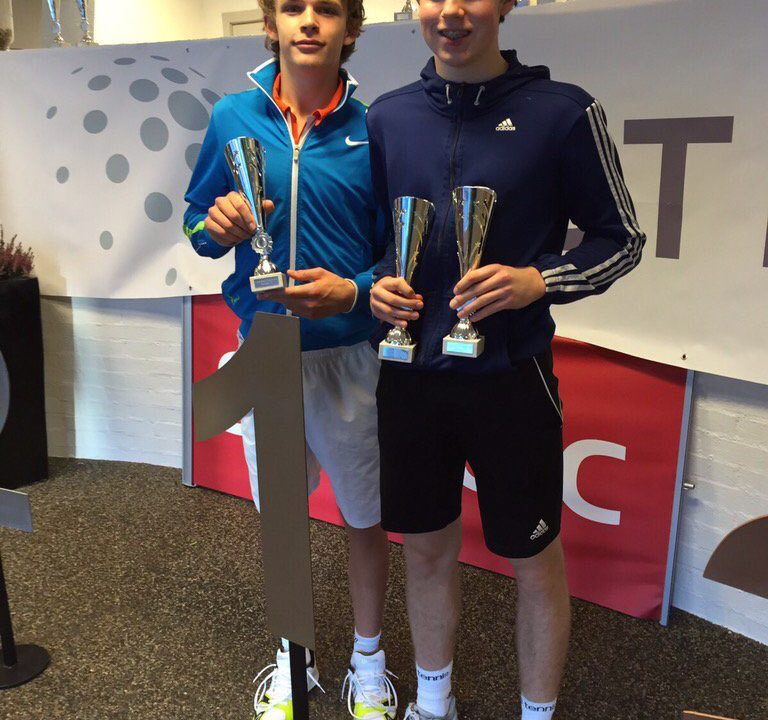 This time coach Andrej brought prospect players Johan Garpered and Lisa Zaar and guests from neighbour club Lidingö TK, Erik Grevelius and Jacquline Nylander-Altelius.
-It was a great turnout for Johan and Lisa this week. Johan got no points from Finland but a  lot of matches and experience and despite a tough draw, played number 2 seed in first round, he really played at great level throughout tournament. In doubles, Johan and Erik was impressive and showed me why they've been a successful doublesteam in Sweden.
-From what I've learned Lisa has been in and out with injuries since last april and did kind of a comeback here. You could see the lack of experience and practice but I really enjoyed her way of fighting in matches and was really happy for her making the quarterfinal despite her background. It will take some time to get back in shape but her attitude is second to none so we just have to be patient.
-The "scandinvaian itf-tour" is really a good stepping stone for our players. They feel comfortable in the surroundings and know most players in some way. This was a grade 5 event which is the"easiest level" but still great results for our players and this was the first points for Johan overall, semifinal i singels and title in doubles, not bad at all comments head coach Andrej Tonejc.