Academy to Värnamo ITF
Academy trio, Johan Garpered, Erik Grevelius and Anton Örnberg and KLTK girl duo, Jessica Mridha and Svetlana Teterina and coach Andrej jumped into our bus and drove south to play in Värnamo ITF.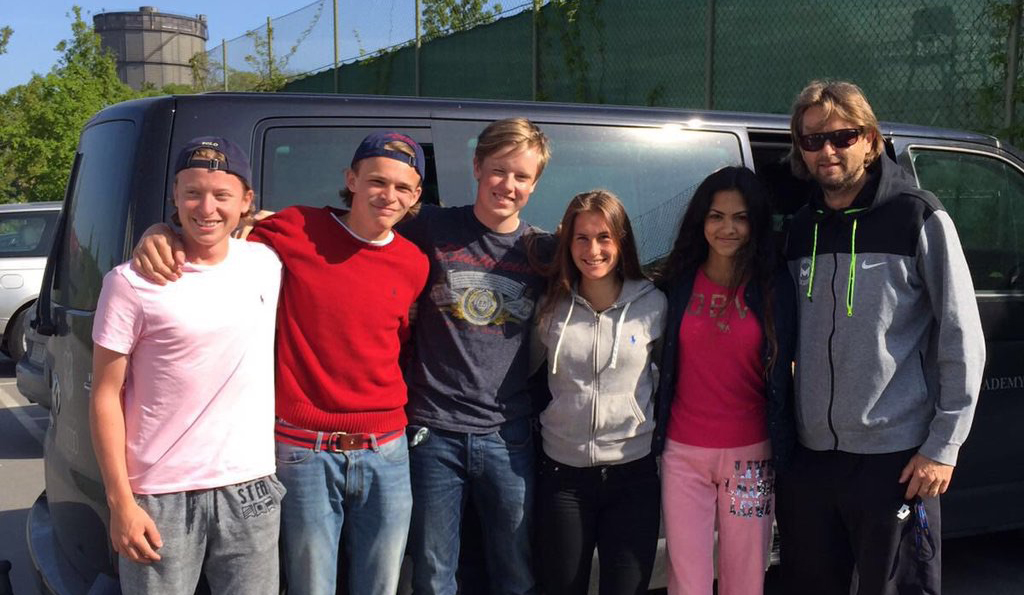 Erik Grevelius had a good week and made his first semifinal on the ITF-juniortour after beating Johan Garpered in a tough match 7-6, 7-5. Anton Örnberg made the finals in doubles together with Gustaf Nävarp (Falkenberg). Alexandra Viktorovitch was also in Värnamo with her own coach Pontus Larsson and she won the doubles title with Ida Ferding (Västerås TK). All in all a good result as a group says Andrej.